Veneers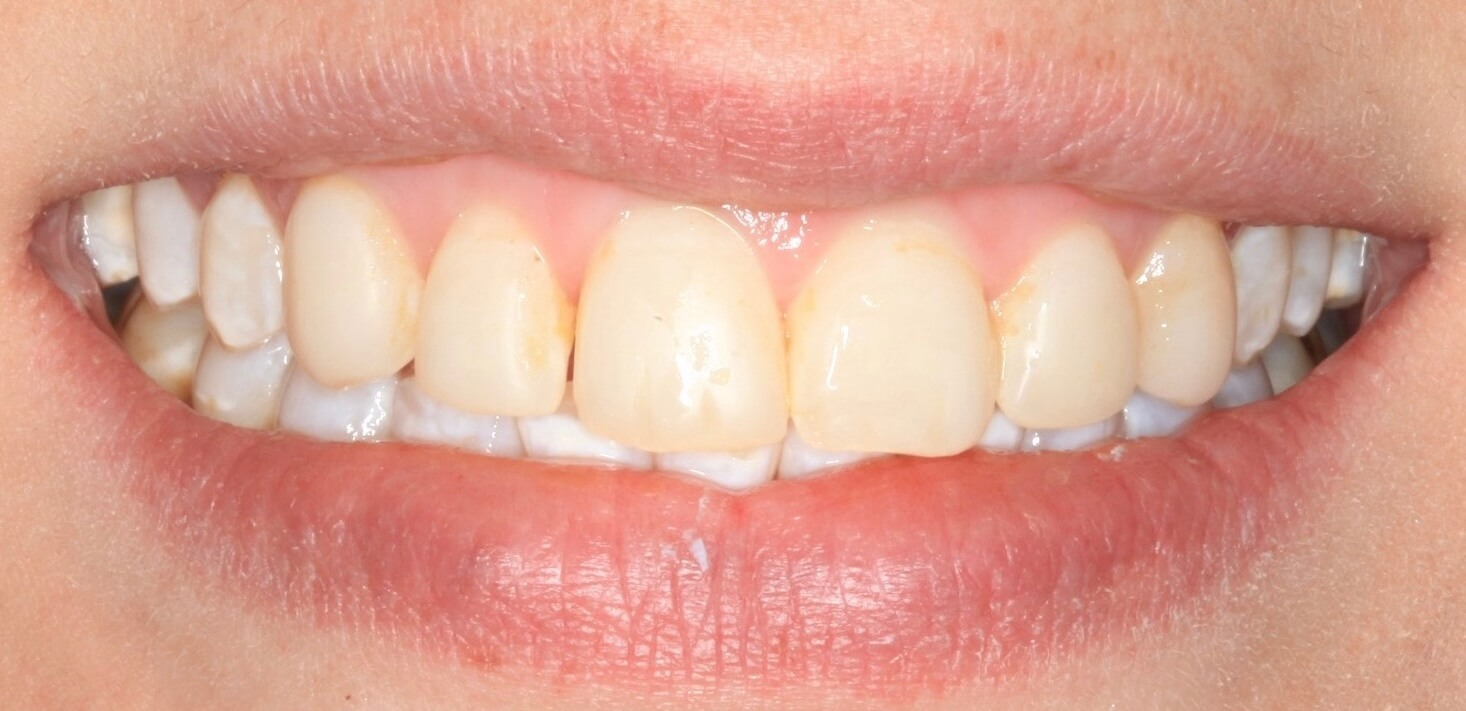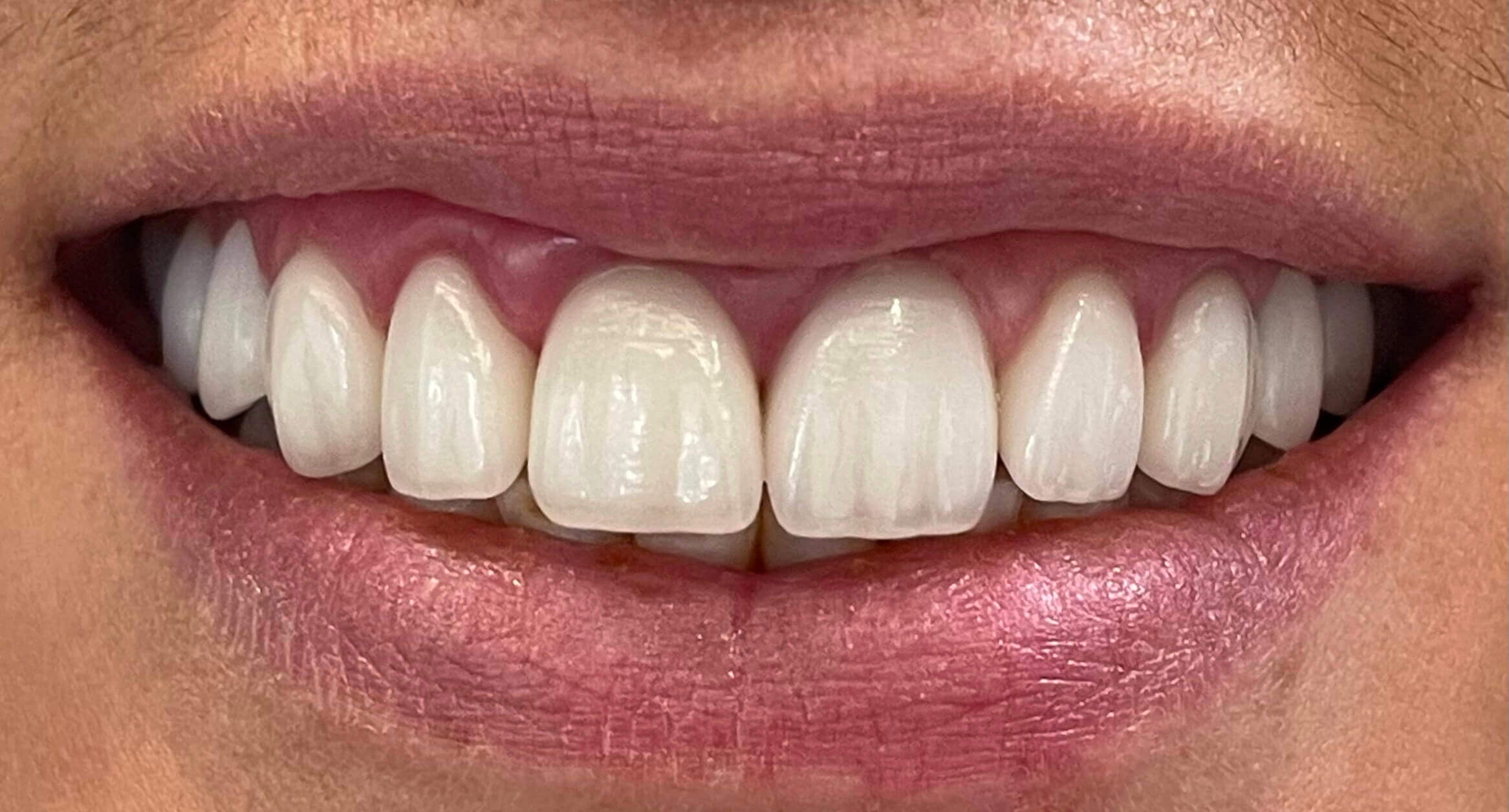 1/4
This patient was concerned about the colour of their teeth and was requesting crowns. They were also concerned about keeping the natural look of their teeth, if crowns were to be placed. We achieved this result by placing crowns that were based off of their natural teeth and requested high surface texture from our lab. Our patient was extremely happy with the final result.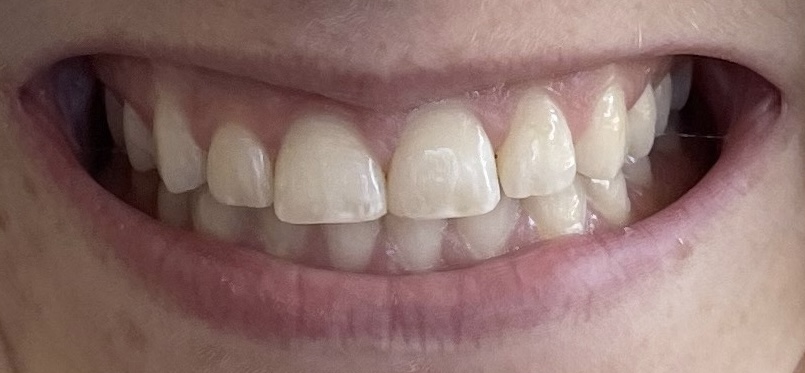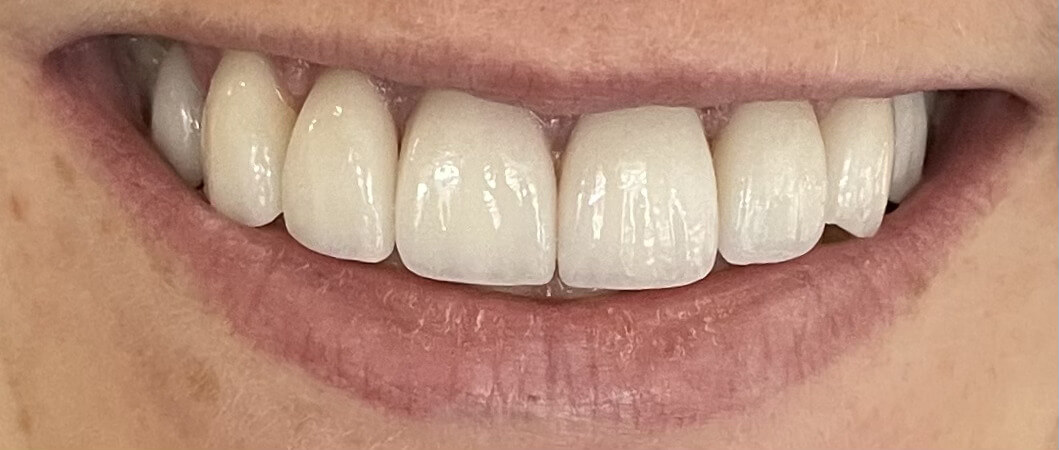 2/4
This patient felt that their smile was crooked and their teeth were too small. We were able to make the teeth longer with crown lengthening and place 10 veneers on their top teeth to give her the smile they had always dreamed of.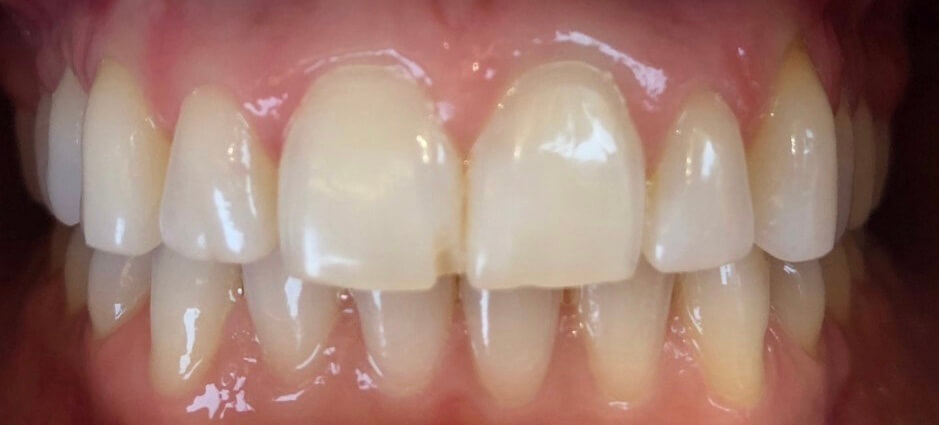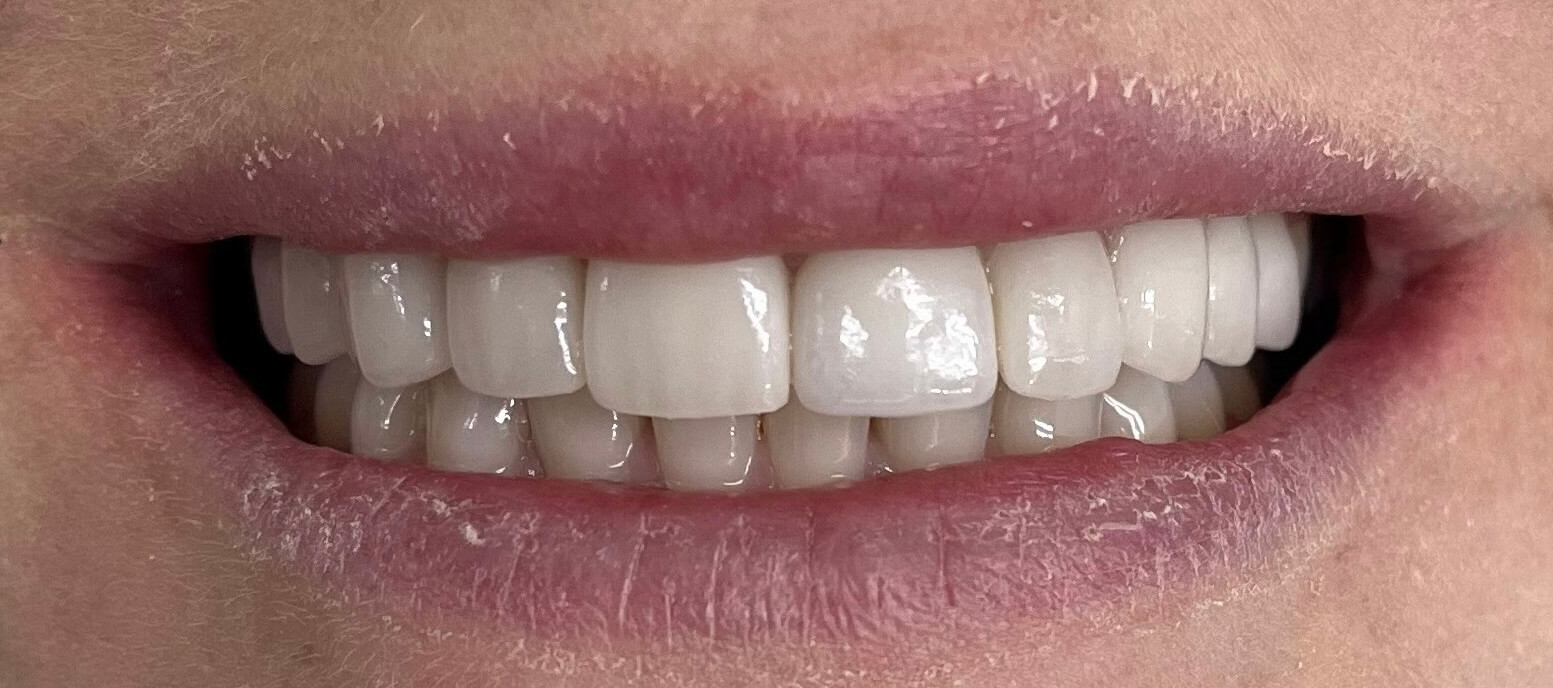 3/4
This patient had large white fillings on all of their front teeth. By the time they came in to see us the fillings were starting to chip and break. We placed a crown on each tooth in order to make the front teeth strong again. They were very happy with the final result.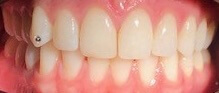 4/4
This patient wanted a PERFECT smile. They had a few small spaces between the front teeth. We placed 12 new crowns on their top teeth in order to close the gaps. They were ecstatic about the final result.
Actual clinical results completed by Dr. Michael Webster, and are subject to the circumstances of the individual patient.