What It's Like to Work Here
Not only are we committed because we have innovative treatments and accessible care in a state-of-the-art modern office, but we also ensure first-class customer experiences for everyone and build a genuine rapport with our patients.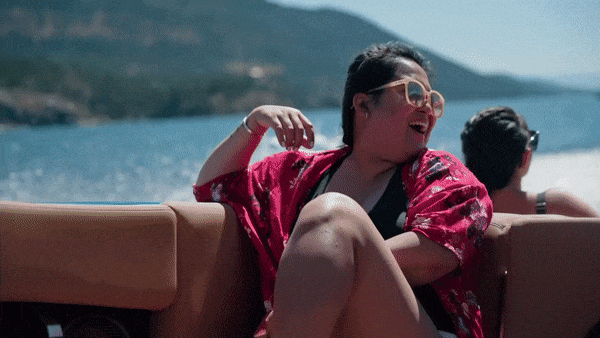 Jobs Explore Job Openings
Meet Our Team
Our people embody the patient-centric culture and our commitment to being excellent stewards of your health that are key to Kelowna Dental Centre's code of conduct.
We understand that dentistry can be emotional, and preventative barriers may impede individuals from getting the care they need – that's precisely why Kelowna Dental Centre was founded first on genuine, caring people. Our team shares a deep passion for helping others while delivering excellence in innovative dental care.
Meet our team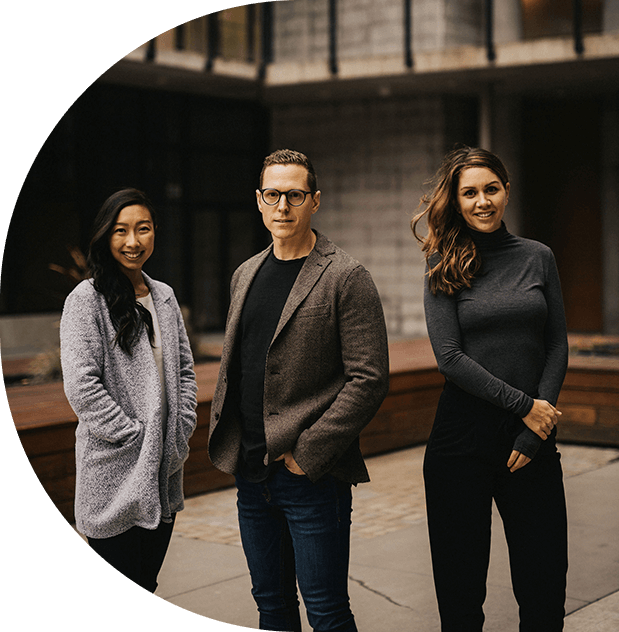 From Our KDC Team Members
At Kelowna Dental Centre, dentistry isn't just a job; it's a career we take great pride in.
Michael

When it's all over I want to be remembered not by my patients, but by my team, as an obsessed visionary surrounded by a team of equally committed individuals looking to disrupt the industry.

Leanne

Anyone seeking daily opportunities to make a meaningful impact on the lives of others will surely find fulfillment and prosperity as a KDC team member. The culture ensures this!

Danielle

At KDC we strive to elevate the ordinary to the extraordinary where it comes to the care we provide to our patients. I feel supported, empowered, and grateful to be a part of a team that shares common interests in revolutionizing the dentistry profession.

Ashley

Something I can confidently say is KDC has taught me not to just book a patient but to take the time to listen and recognize their emotions towards what issues they maybe facing towards their dental needs. Emotions are important signs along the way to solving problems where the patient's needs can be truly met by our team. All of us at KDC stride to make patients feel at ease and heard when they walk through our front door.

Linda

Being part of the KDC team is motivating, inspiring, and pushes us to be our best selves. We respect, trust and care for each other, and our patients. There's a shared passion and vision and I'm loving the journey with the KDC team!

Sarah

KDC is a tight knit team of oral health professionals who are passionate about improving patient centred care. We also foster a fun, accepting, and motivating work culture that keeps us smiling under those masks!

Jordan

Being a KDC team member is so much more than just cleanings and fillings. It's bringing confidence back into the lives of those who have fallen out of love with their smiles. Together as a team at KDC, we focus on building trust with our Patients and supporting them through providing the highest quality Dental care available. I am proud to be a part of changing lives for the better, one smile at a time.

Jessica

KDC really shows you what excellent teamwork is all about. The passion, commitment and hard work that goes into every patient makes me proud to be part of the team!

Janice

Working at KDC I've had the honour of meeting a group of individuals that really come together to form an ambitious, amazing and dedicated team. Every individual has their own greatness that they bring to the table which allows the KDC family to go above and beyond for all our patients and our teammates!

Sidné

My favorite thing about working at KDC is the work life balance. Being able to work 4 days on and 3 days off allows you to spend time with loved ones and work on personal goals, while also being well rested for the week ahead. I really appreciate our weekly meetings, bonus structure, and free lunches on Wednesday's! We are constantly growing and changing here at KDC, but one thing always stays the same: our commitment to the patient experience.

Jessie

KDC is composed of so many individuals with amazing work ethic. Working along side so many fantastic people makes me excited to come into work everyday! A good work environment is huge and I'm proud to be apart of this one!

Sandy

Working at KDC means being apart of a friendly team who encourage, support and help each other daily. The Management at KDC are friendly, understanding and approachable and make you feel like a valued member of the team and that what you do matters and is appreciated . At KDC we work alongside dentists that truly care about their patients and collectively have an impressive skill set. We pride ourselves in delivering amazing customer service that keeps our patients coming back for more. The bonus system and fun social events are also a plus !

Julia

Being part of KDC is much more than just coming to work, to me every day I get to see amazingly talented professionals working together to hear our patients wants and needs and to bring to life what our patients have always wanted for they're smile. It's hard to call KDC work considering how much our team feels like family.

Harvir

I've worked at KDC for 9 months and I am absolutely grateful for everything I have learned. This work environment here is so positive and has made it easy for me to learn new things everyday. Consistency is so important in the patient relationship. One thing I admire about KDC is our transparency to our patients. This allows us to deliver clear treatment plans and outlines all of the patients options to which suit them best.

Nicole

KDC is filled with hard-working and caring individuals who strive to always put our patients first. It's exciting coming to work knowing we all have the same goals and passion in mind. We are a great team!

Hannah

Here at KDC we are a professional, talented and hard working group of individuals that like to have fun. I spend my days at work laughing and joking because these people are more than co-workers to me, they are family. This family doesn't only have fun at work, we have some pretty amazing and memorable team outings. Here at KDC the motto is definitely work hard play hard. I am proud to be apart of this KDC family and couldn't have asked for a better place to work.

Cassidy

The KDC family is made up of caring, supportive, hilarious, and diligent individuals all working together to provide our patients with the best experience. I have never worked in an office that puts so much emphasis on patient care as well as providing consistent training. our weekly lunches and extravagant outings are just a few ways that shows how much we are appreciated.

Tessa

It's extremely rewarding working here at KDC. Not only have I made amazing friendships with co-workers, I have witnessed incredible transformations in patients that were almost too scared to pick up the phone and make their initial call to the dentist. This is much more than just a job to me. The empathy and compassion that goes into every employees work is remarkable!

David

In a world where teeth rot and fall out of your head, one team brought together by their shared passion stand alone against the endless onslaught of decay and disease as the worlds last best hope to once again eat steak. This is what it's like to work at Kelowna Dental Centre.