Services Cosmetic Dentistry
Are discoloured, misshapen, or crowded teeth weighing down your self-esteem? Kelowna Dental Centre offers a comprehensive range of cosmetic dentistry services designed to deliver practical, safe, and rapid results.
BOOK NOW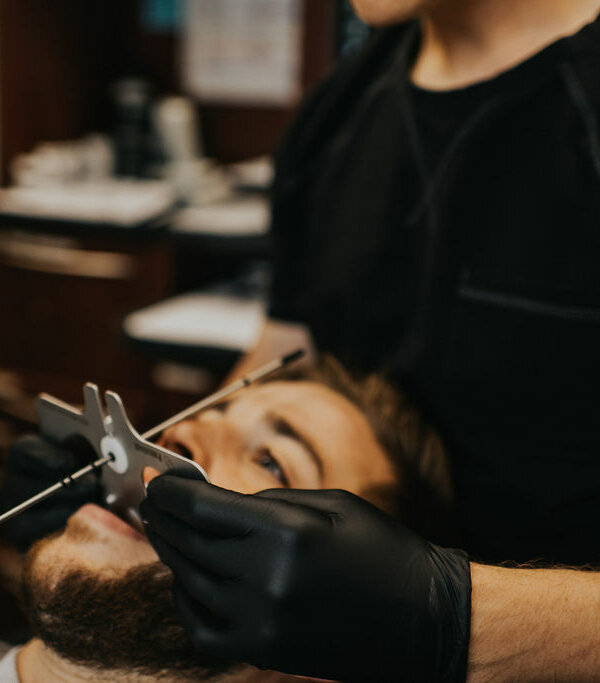 Why Kelowna Dental Centre
Start-to-finish, comprehensive cosmetic dentistry

In-house financing via partnership with PaySpyre Financial

Safe, effective sedation dentistry for anxiety and special healthcare needs

Full-service, patient-focused dentistry

Timely appointments that suit your busy schedule

Caring dental professionals
Cosmetic Dentistry at Kelowna Dental Centre
During your consultation, our doctors will utilize intraoral technologies, projecting your areas of concern on a screen to give you a complete view of your smile and explain how we can improve it. We'll work with you closely to determine the ideal cosmetic services to achieve your dream smile.
We're proud to offer the following cosmetic services in-house:
Dental Implants
Facial Esthetics / BOTOX®
Invisalign® Clear Aligners
Porcelain & Composite Dental Veneers
In-Office & Take-Home Spa Dent
Teeth Whitening
Complete Smile Makeovers
Full-Mouth Reconstructions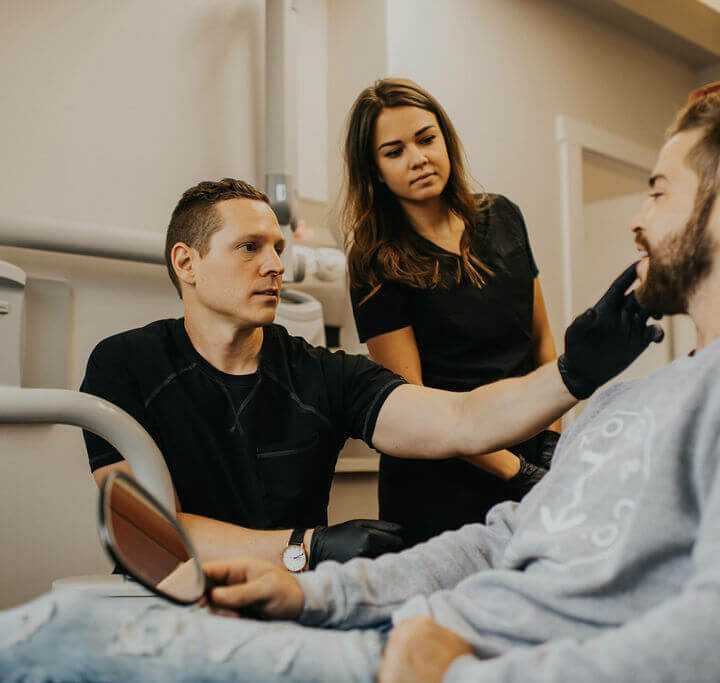 Cosmetic Dental Procedures Designed for You
At Kelowna Dental Centre, we see cosmetic dentistry as the intersection between science and art, and we understand the importance of beautifully functioning teeth. 
We make it a point to tailor our services to our patient's needs, even if what you're looking for isn't a common cosmetic treatment. We know every patient is unique and we pride ourselves on giving you exactly what you're looking for.

Let's redesign your smile together.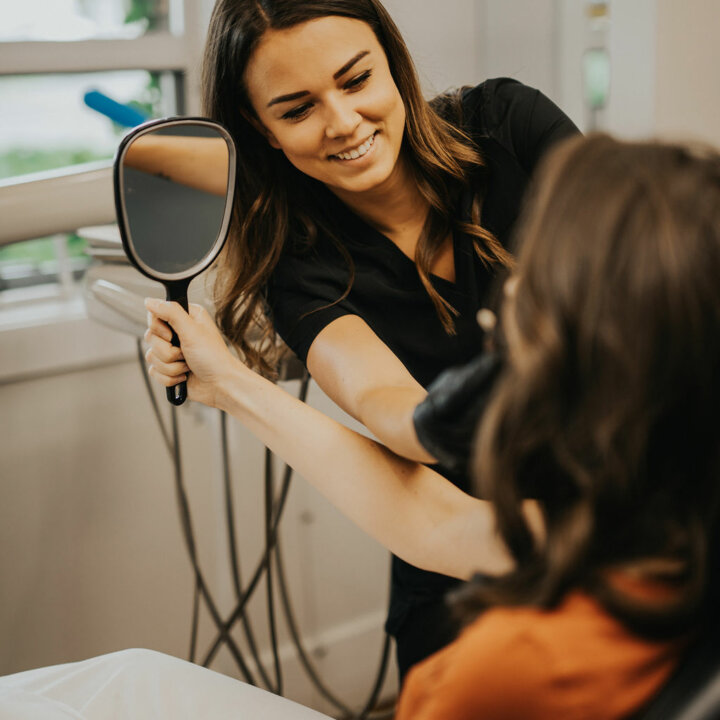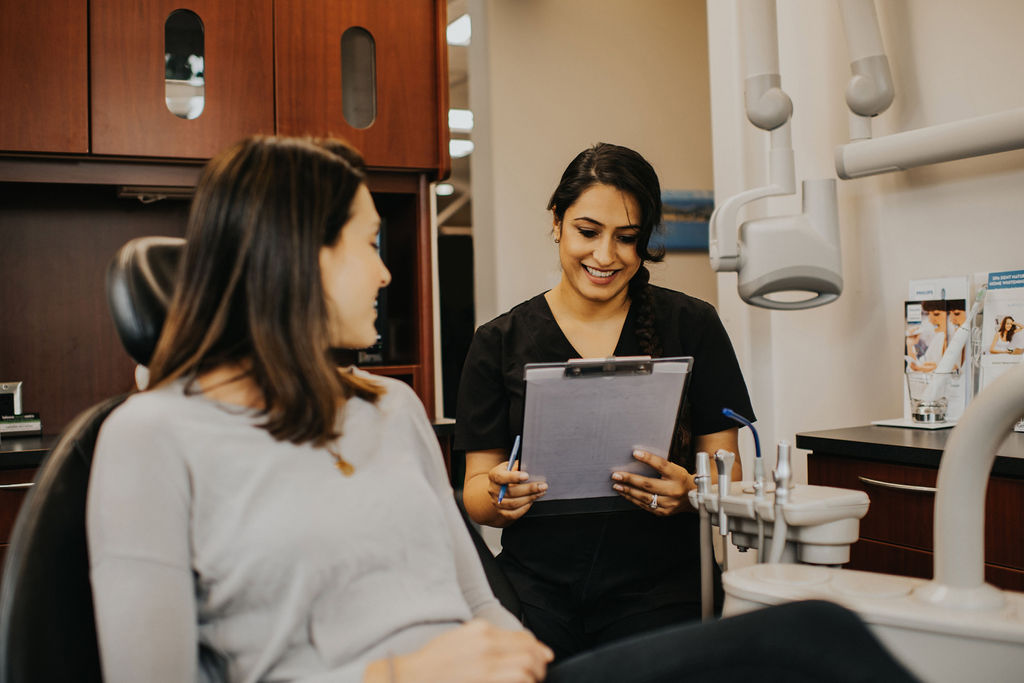 The Smile of Your Dreams Awaits
We're here to answer any questions and provide the information you need to make the right decision for your health. Get in touch with us today to learn more about our cosmetic dentistry services.
BOOK NOW