SERVICES Explore Our Comprehensive Range of Dental Services
 From individuals and families to cosmetic or general dentistry, we improve our patients' lives by alleviating apprehension, understanding their needs, and prescribing treatments that empower them to achieve their overall health goals.
General Dentistry
At Kelowna Dental Centre, we provide comprehensive dental examinations and cleanings for the whole family. Our doctors will thoroughly inspect your teeth, gums, bone, bite, and jaw joints during your appointment.
Patient education emphasizing prevention is the foundation of our approach. We work closely with our patients to correct dental issues while informing them how to avoid these challenges in the first place.
Learn More

about General Dentistry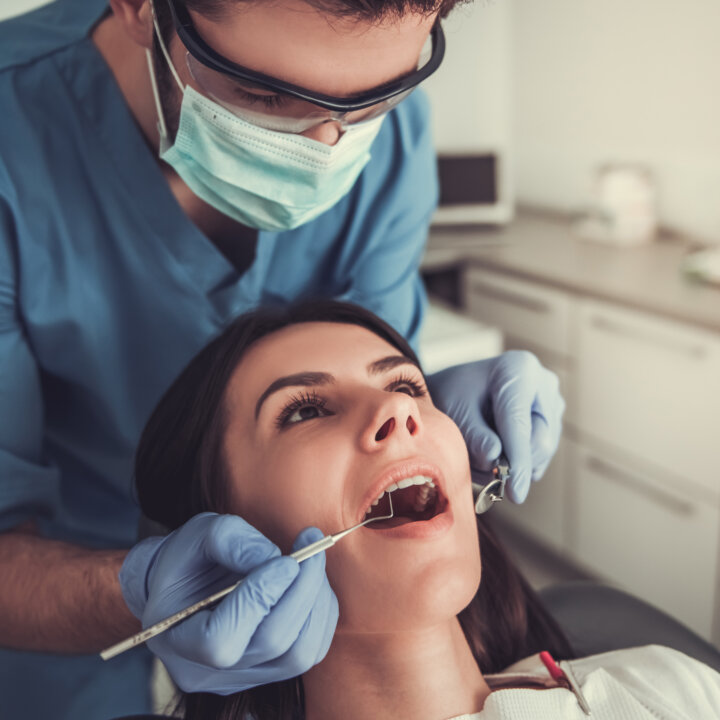 Cosmetic Dentistry
As Kelowna Dental Centre Owner and General Practitioner Dr. Michael Webster says, "We design our custom signature cosmetic dentistry treatments to revitalize and restore your smile."
If discoloured, misshapen, or crowded teeth hinder your self-confidence, look no further. We offer a comprehensive range of technology-driven, cutting-edge cosmetic dental procedures to deliver practical, safe, and rapid results.
Learn More

about Cosmetic Dentistry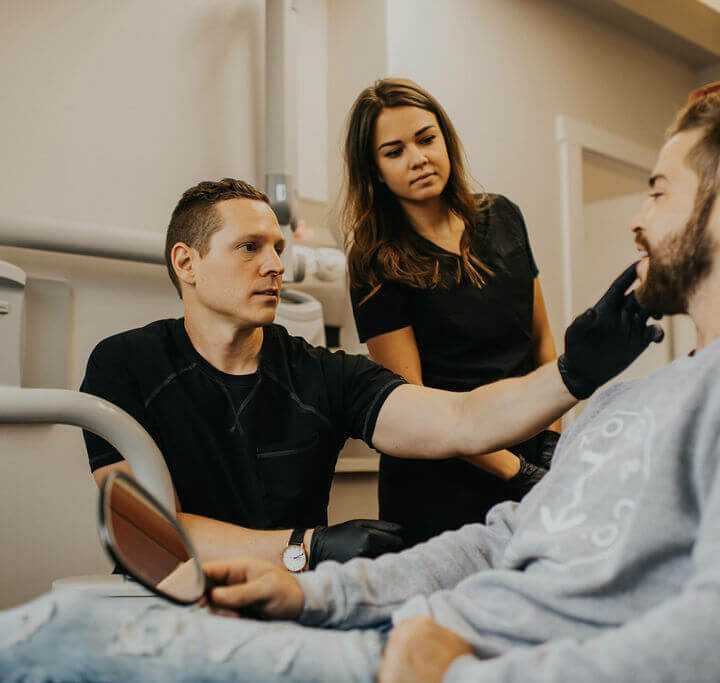 Sedation Dentistry
At Kelowna Dental Centre, we're proud to assist patients with dental anxiety—mild or extreme—through sedation solutions engineered to ensure your visit is supremely comfortable and safe.
You're not alone if nerves and anxiety prevent you from receiving adequate dental care. Explore our selection of sedation dentistry services and get the care you need.
Learn More

about Sedation Dentistry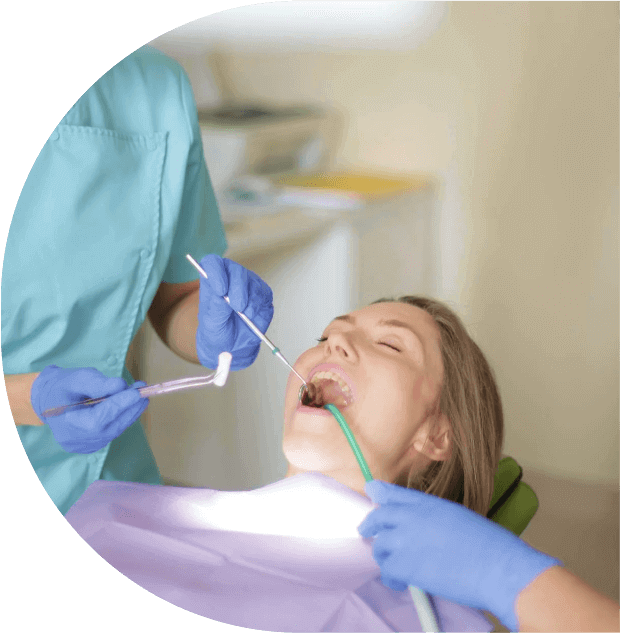 Dental Implants
No one should suffer from the pain, discomfort, and distress caused by missing teeth. Dental implants use a titanium or ceramic post inserted in the jawbone to secure an individual tooth or a set of teeth in place.
To achieve your desired function and cosmetic outcomes, Dr. Michael Webster—our owner and dental implant expert—employs scientifically validated methods and tools to deliver rapid results.
Learn More

about Dental Implants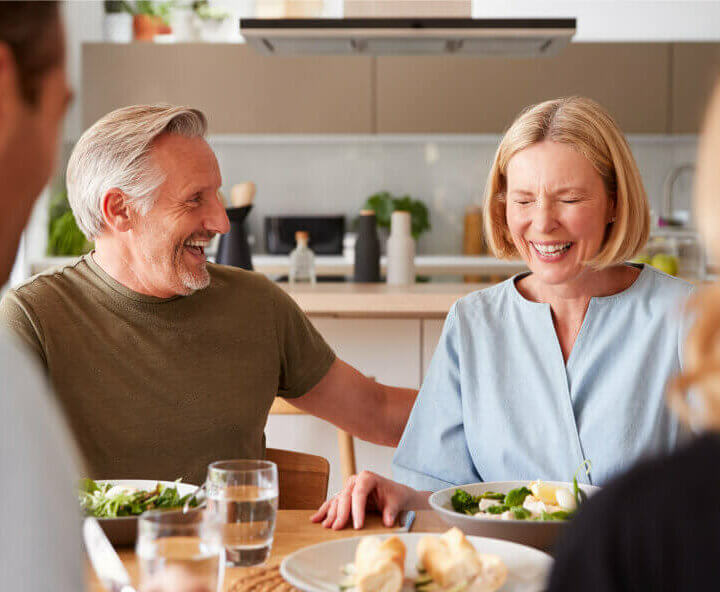 Full Mouth Reconstruction
No smile is beyond repair. At Kelowna Dental Centre, we custom-design our full-mouth reconstruction treatment plans based on your unique dental goals.
A full-mouth reconstruction will give you the smile you deserve with a wide variety of practical and cosmetic benefits.
Dr. Webster, our in-house Full Mouth Reconstruction surgeon, is an experienced, knowledgeable, dedicated practitioner committed to delivering comprehensive, customized, and reliable full-mouth reconstructions.
Learn More

about Full Mouth Reconstruction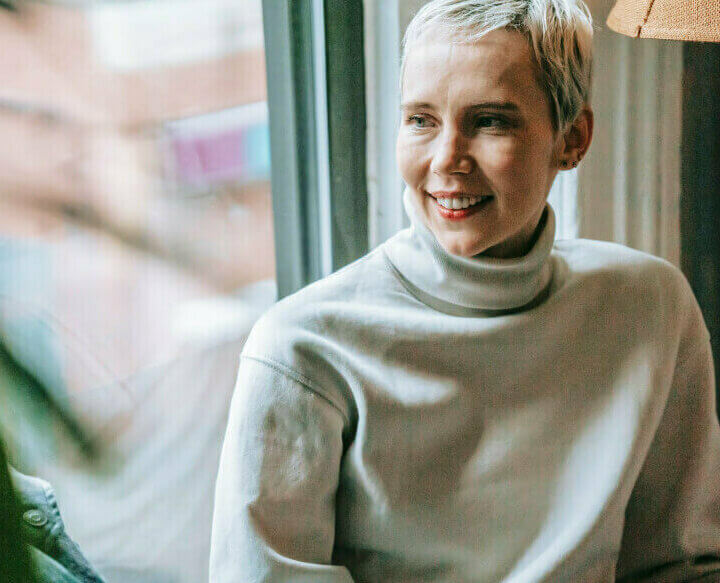 1000+ 5-star Google Reviews
See what our patients are saying about their experiences with Kelowna Dental Centre.
Taylor

I came to Kelowna Dental care while visiting from the US. They were EXCELLENT, I needed a root canal on a tooth with a pretty bad infection and they were able to see me same day for antibiotics, and got me completely taken care of the very next day. Incredible service, and I was laughing with the staff my entire root canal. They take a lot of pride in what they do and I will be forever grateful for how fast they were able to help me.

Eric

I went to Kelowna Dental Centre recently for a root canal and was encouraged by the staff to write a google review about my experience. Dr Webster and his team were all very friendly and they impressed me with their knowledge, technical expertise, and the speed at which they work. Despite being a new patient, I was seen very quickly and the procedure itself was virtually painless. All of the staff also did an excellent job answering any questions I had and making sure I was comfortable

Liam

I had an amazing cleaning at Kelowna Dental Centre. The staff were all very welcoming and kind. I'm not surprised with all the great reviews considering how amazing my experience was. A big thank you to the lovely team at Kelowna Dental Centre for making my visit so enjoyable.

Erica

My first experience was great! The dental hygienist who did my cleaning was very friendly and made sure I was comfortable at all times. In the past I've had negative experiences with the dentist as I have sensitive teeth, but Kelowna Dental Centre made sure to take extra caution to make sure my visit was pain-free. I would highly recommend Kelowna Dental Centre and I will definitely be returning.

Sophie

My experience at Kelowna Dental Centre has been the best I could ever ask for! I've always had rather extensive dental issues and Dr. Webster has helped me to achieve the smile that I always wanted. He makes the effort to continually learn new dental practices and techniques to provide the most innovative care and will take every step to make you feel comfortable and less anxious. Really grateful for everything that they've done for me!

Jessica

I've been here a few times and have had a lovely experience each time! The staff are very kind and friendly. They take the time to teach me better dental habits. I was helped by Sandy for my last cleaning and she was delightful! I highly recommend checking them out!!

Kaylen

My experience with Kelowna Dental Centre has been nothing short of fantastic. The staff are all incredibly attentive, personable, kind, and genuinely enjoyable to be around. From my calls with Jordan and Janice who keep me laughing and informed through every question I have to Dr. Sarah Abel who has worked magic with my crowns, I cannot recommend this clinic enough!

Joanna

Best dental office ever! Efficient, supportive , super professional staff. Dr. Webster clearly explains all the procedures, makes time to answer all the questions and has a terrific chair side manner! I am a nervous patient and I can honestly say that coming to this practice is a ' no sweat ' experience! And the care is THE best anywhere!

Audra

Needed to make a post about the best experience I've ever had at a Dental Office…thanks to kelowna dental for helping this girl get over her FEAR of dentists!!! Dr. Webster and his team have been taking such good care of me and making me feel so comfortable…offering me sedation for my implant and crown work has been the best thing ever!! I HIGHLY recommend him and his team for all your dental work but specifically implants!! Can't wait to see the final results but so far so GREAT!! Thanks again for your patience with me! You guys Rock!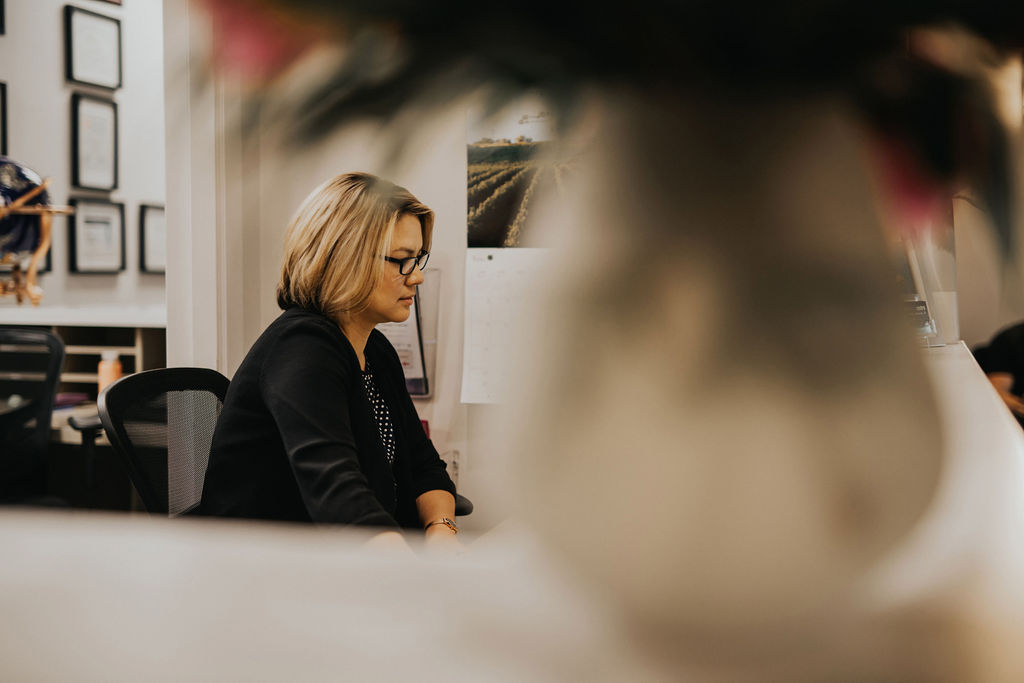 Book Your Appointment
At Kelowna Dental Centre, we believe you and your family deserve comfortable, personalized, and overall superior dental care. Book your appointment today to experience the KDC difference.
Book Now

– Open in new tab