Dental Implants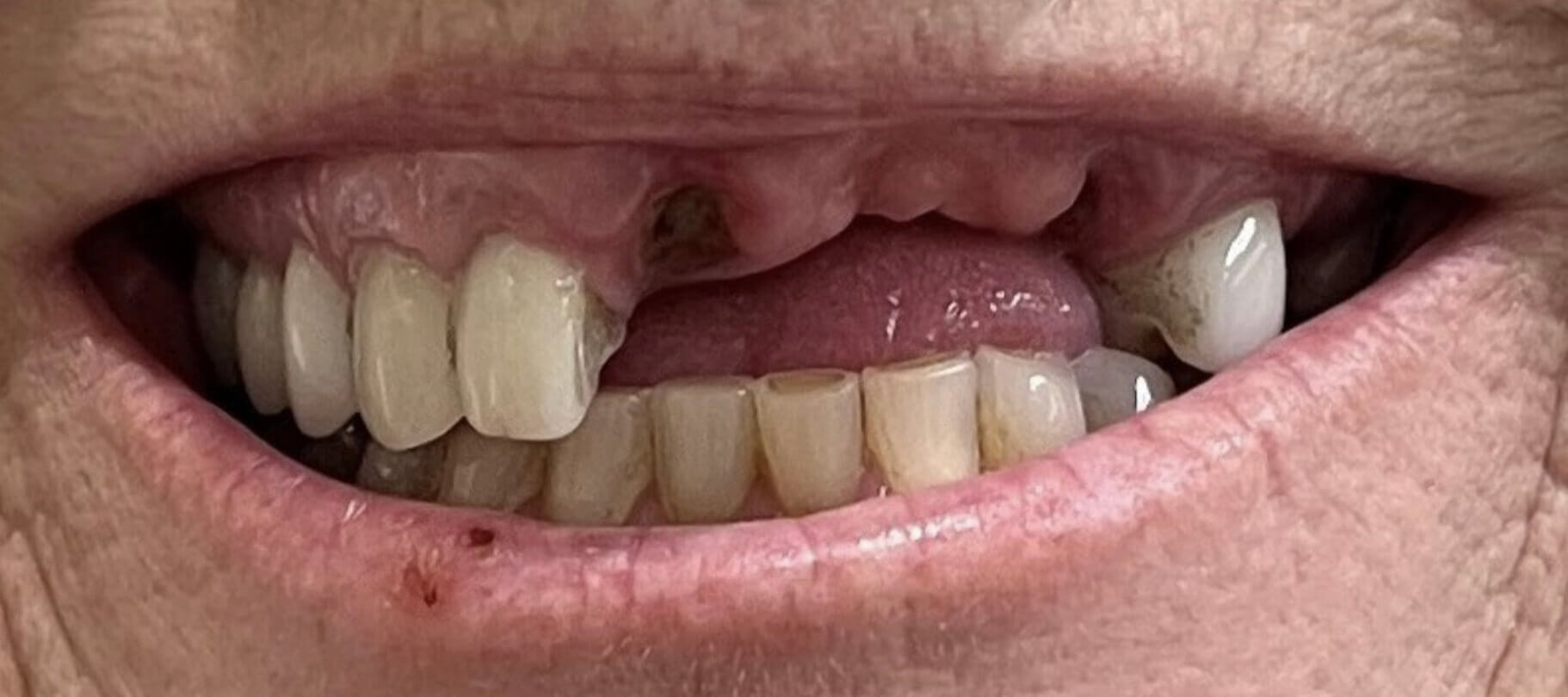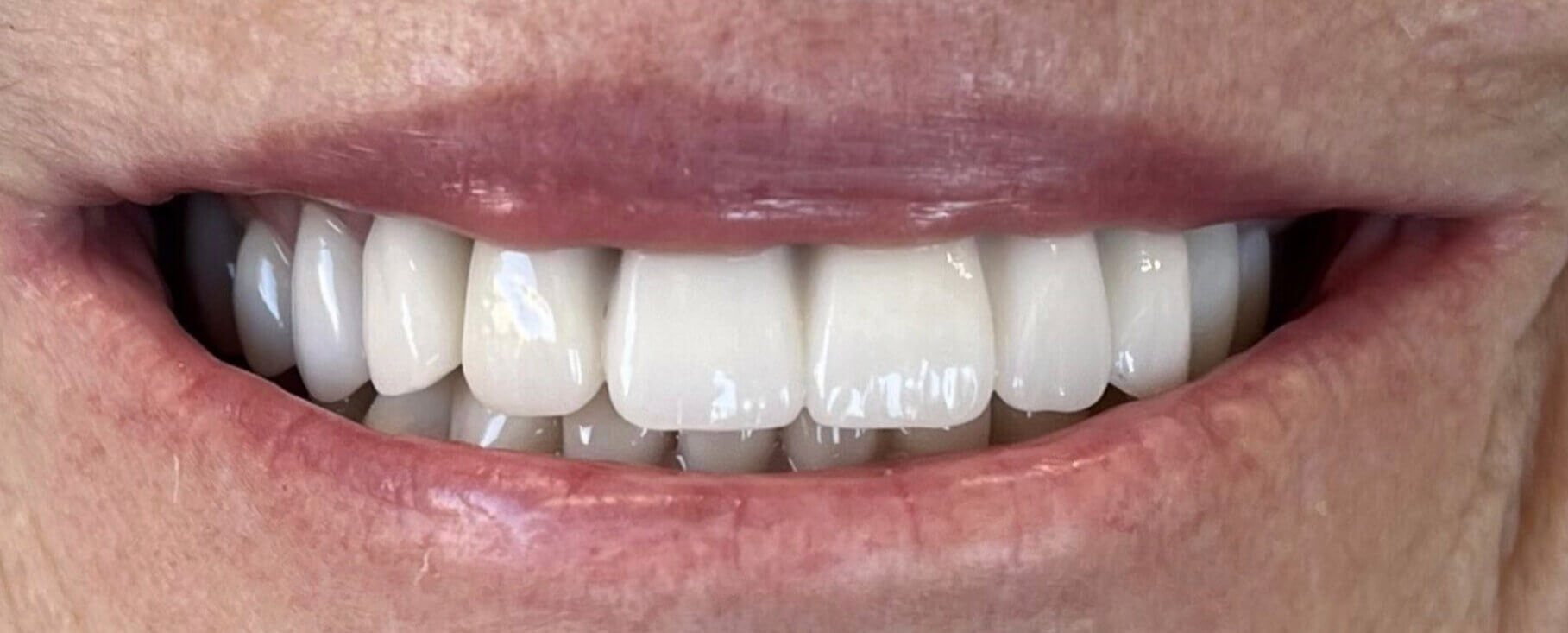 1/5
This patient came to us because she was told for many years that she could not have implants placed in the front due to lack of bone. She was completely done with wearing a denture. Fortunately our team was able to make her dream come true by placing an implant supported bridge.

2/5
This patient had one tooth that was out of alignment, they weren't interested in having braces and wanted the final result to be completed in a much faster timeline. We were able to remove the tooth and place a single implant that was in alignment with the other teeth. We completed the treatment within the patients timeline and they were extremely happy with the result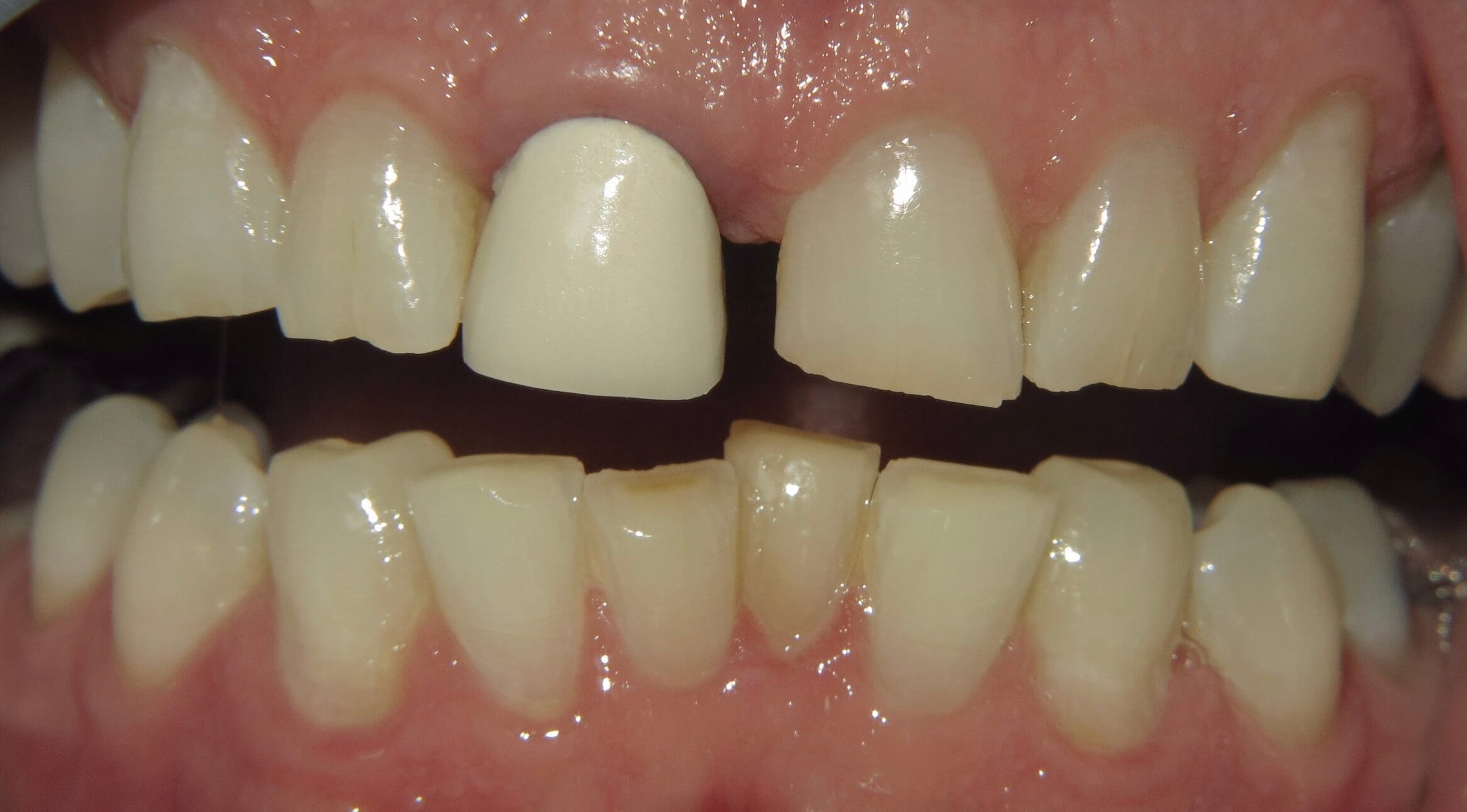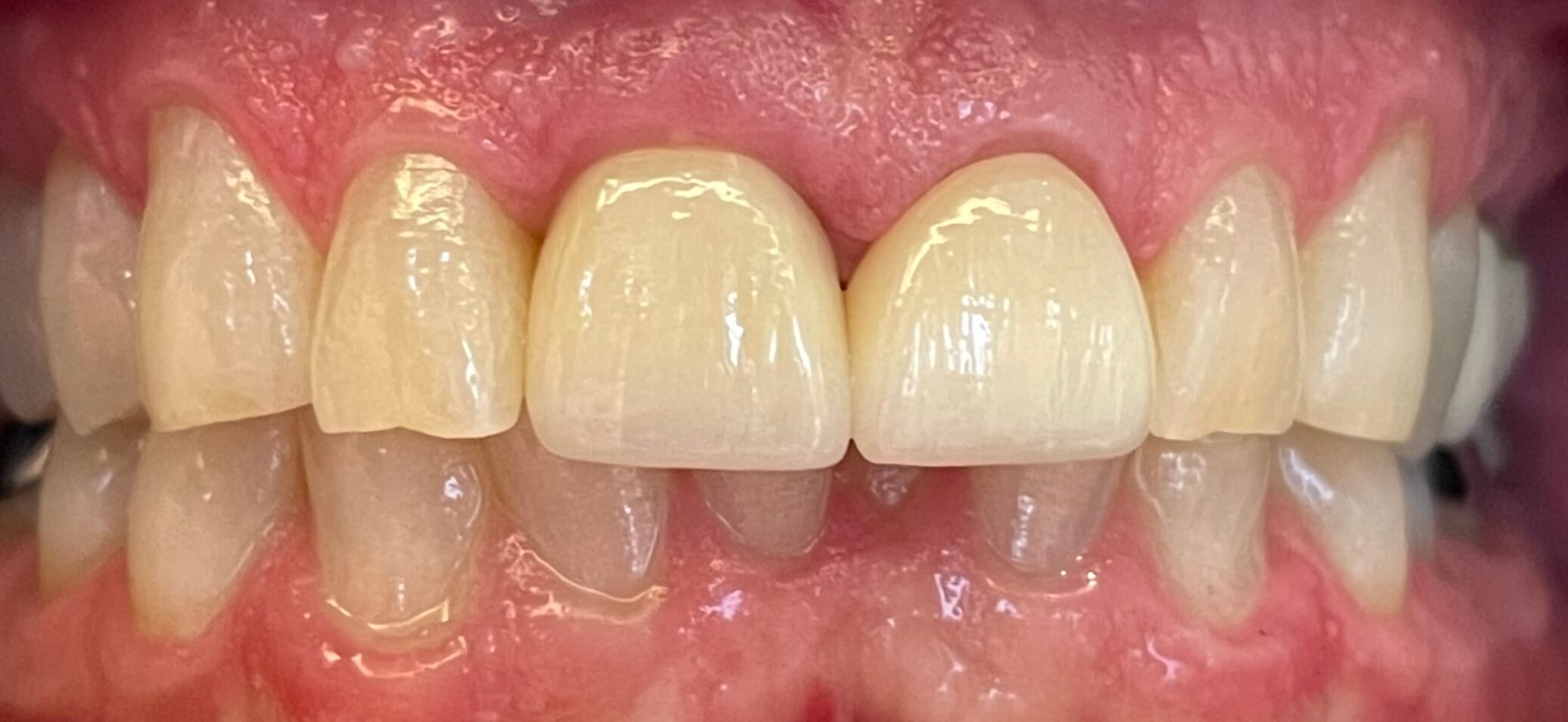 3/5
This patient wanted their two front teeth to be the same shape, size and color. We were able to achieve this by placing a crown on the upper left tooth and an implant with a crown on the upper right tooth. We specifically designed the crowns in order to close the gap between the two front teeth. Our patient couldn't be happier with the final result.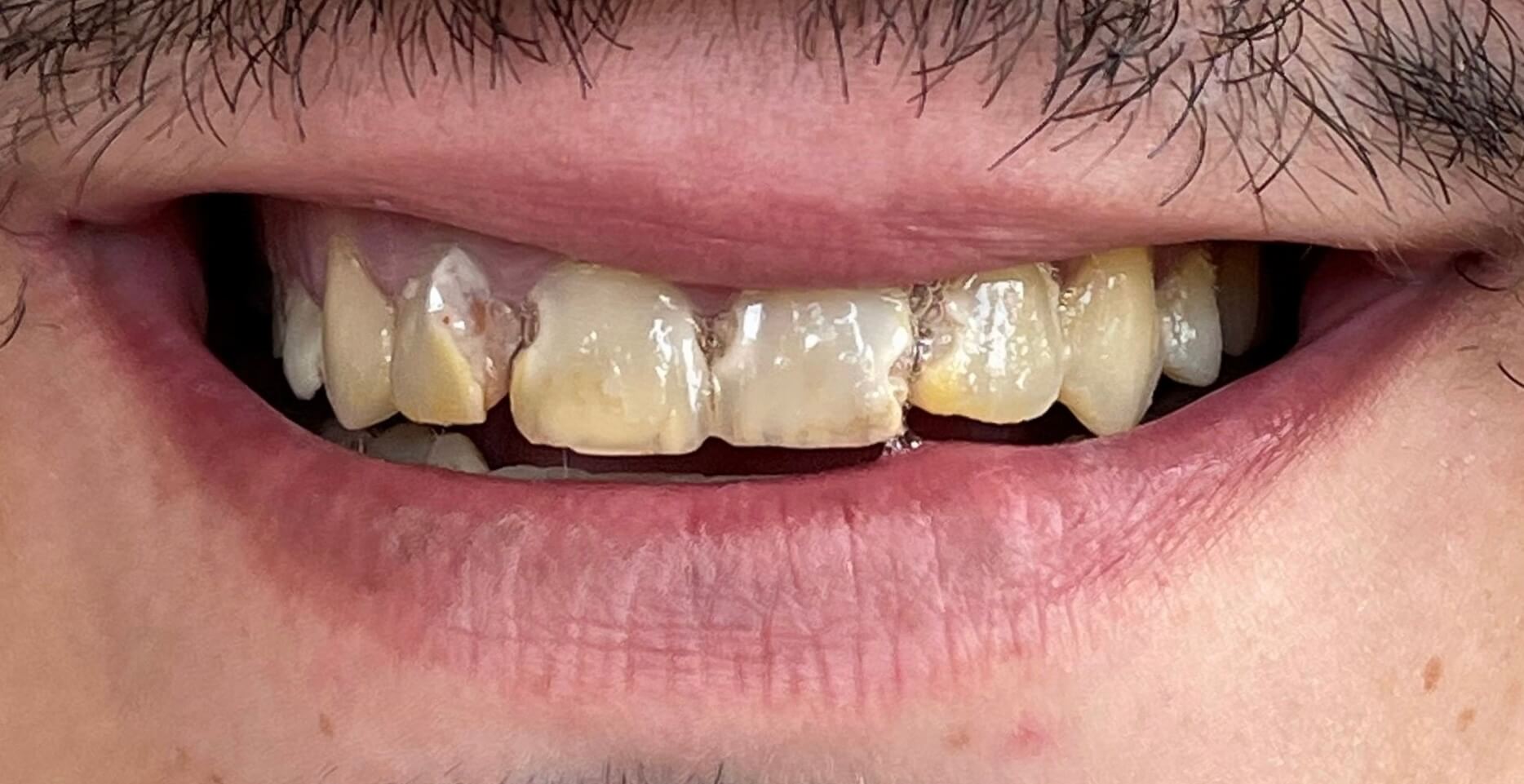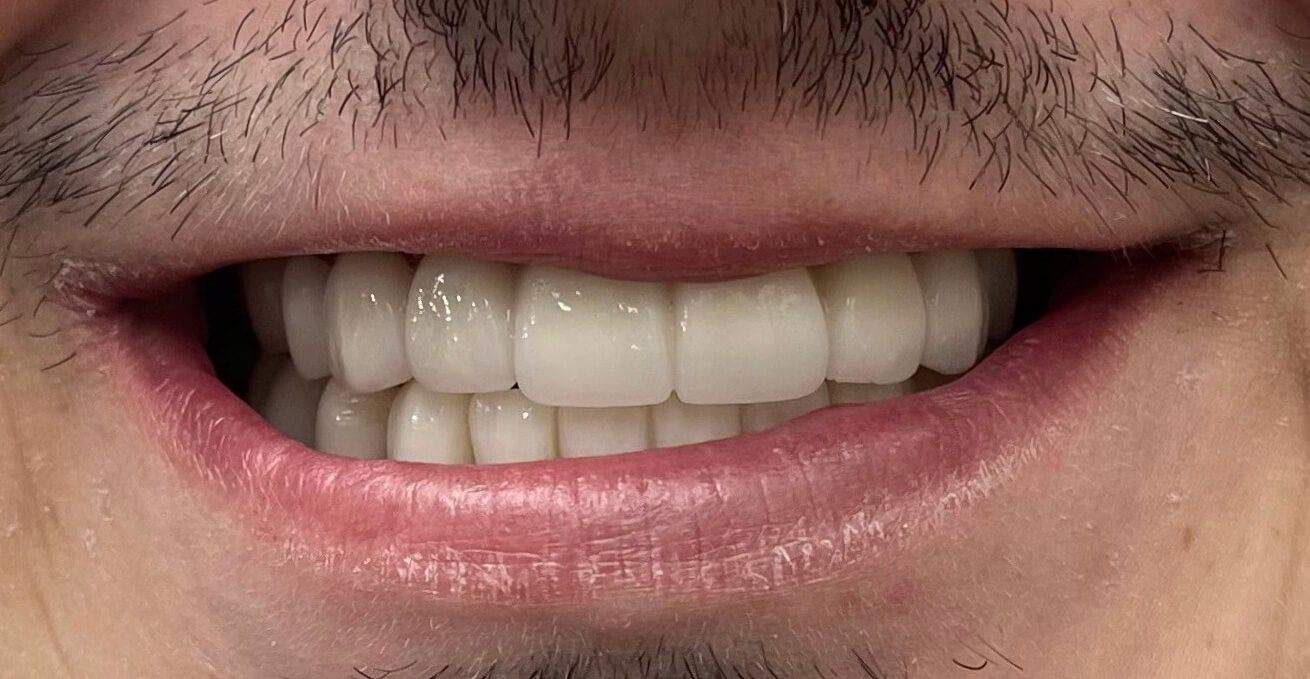 4/5
This patient was very embarrassed about their mouth, large amounts of decay were present on each tooth. The patient's main concern was not to be in dentures. We were able to extract all the teeth and place implant supported bridges on the top and bottom, giving him an amazing final result.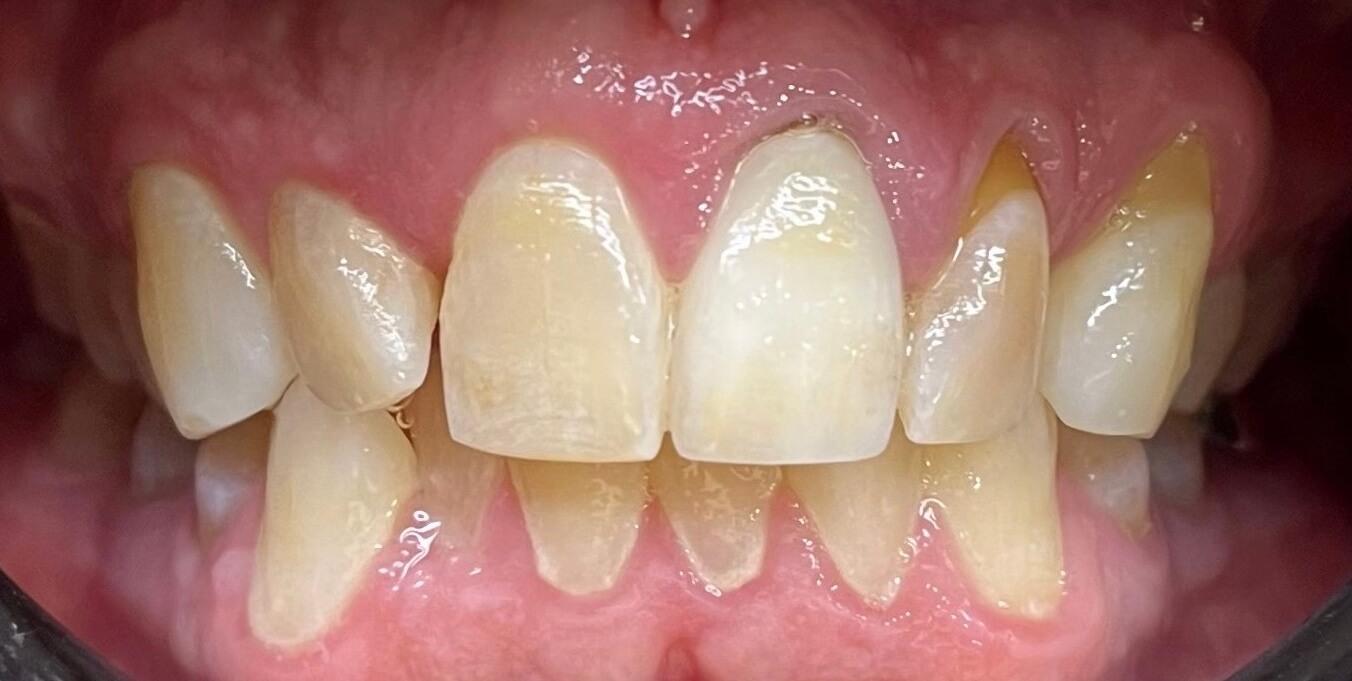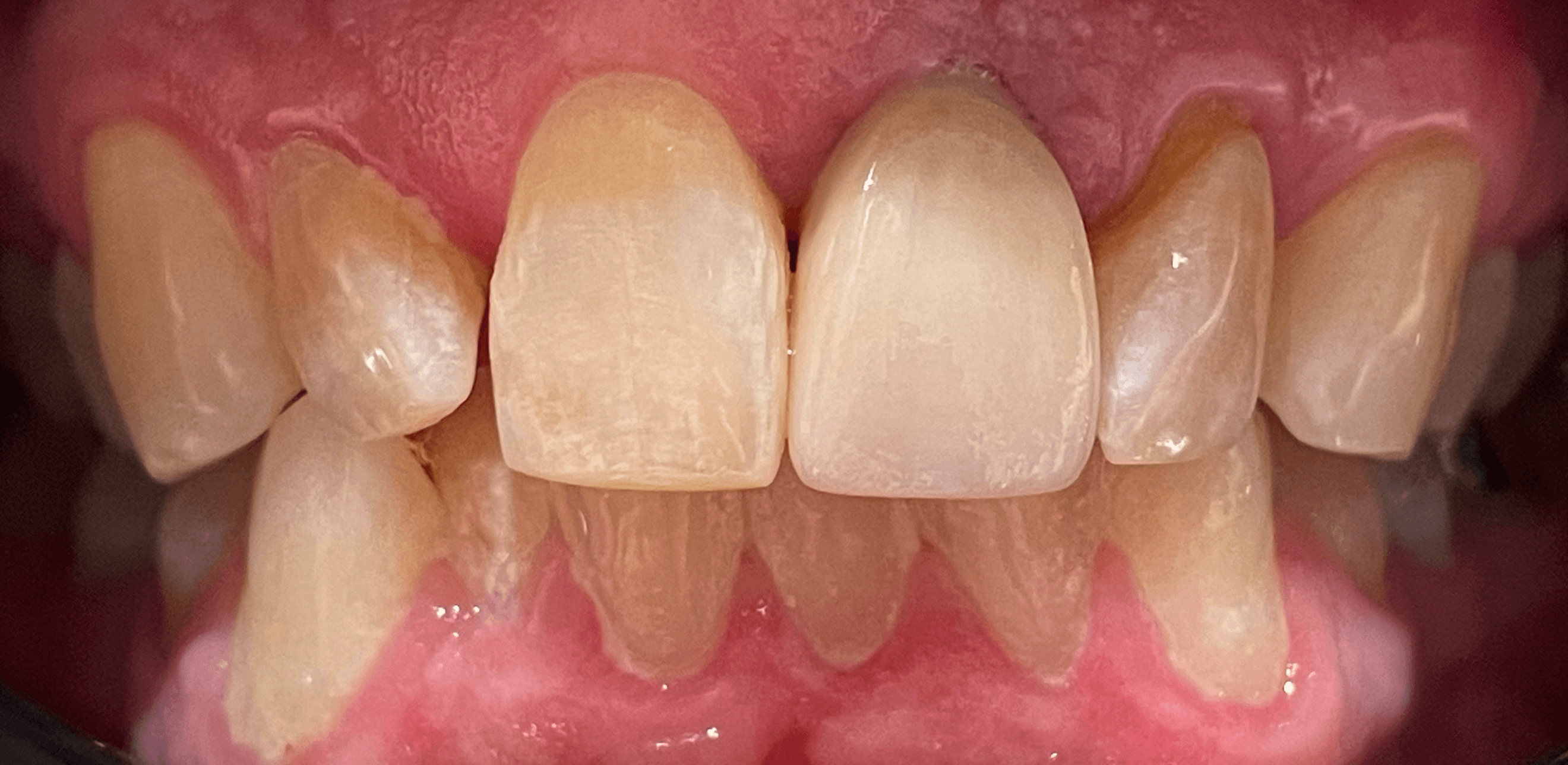 5/5
This patient had a root canal on his front right tooth that ultimately ended up having internal resorption. We removed the tooth and placed an implant. In cases such as this, it's very hard to get a shade/look that matches the teeth adjacent to the implant. However, our team did an amazing job and gave our patient this amazing result.
Actual clinical results completed by Dr. Michael Webster, and are subject to the circumstances of the individual patient.