Restorative Dentistry
Cavities, cracks, chips, and decay are no match for the restorative dentistry services at Kelowna Dental Centre!
To provide a customized care experience, Dr. Webster utilizes a series of microscopes to assist for more precise restorative procedures. Additionally, our dental microscope-equipped operatories enable all of our experienced dentists to optimize restorative procedures and endodontic treatment for more successful outcomes.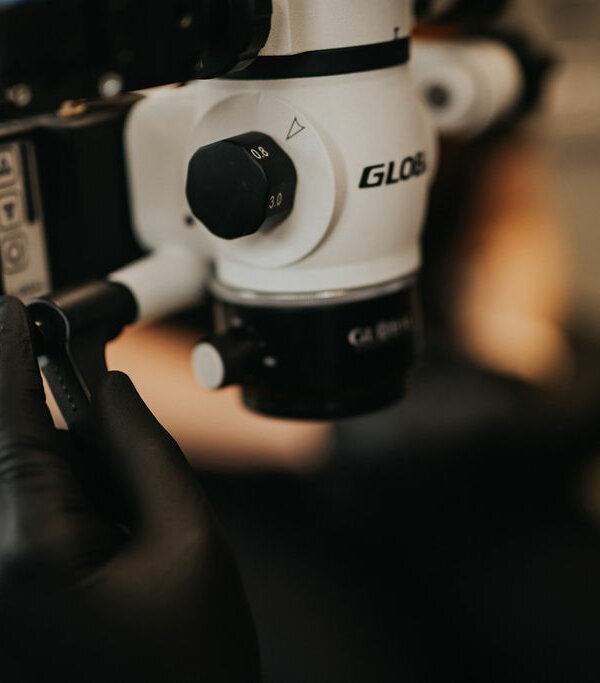 Benefits of Choosing KDC
Internationally-trained dentists

Start-to-finish dental implants

Safe, effective sedation dentistry for anxiety and special healthcare needs

Timely appointments that suit your busy schedule

Flexible financing options

Cutting-edge technology
Speciality
Restorative Dentistry Services
If you are at all nervous about your restorative procedure, if you suffer from dental anxiety, or if you have special healthcare needs, let us know and we will offer you a relaxing sedation dentistry solution!
Explore our list of restorative dentistry services below:
Tooth-Coloured Dental Fillingsd
Kelowna Dental Centre restores teeth using tooth-coloured fillings — also called a "composite" or "white" filling, a relatively new class of dental-restoration material. Made of acrylic resin and fine glass particles, they can be custom mixed to very closely match your natural tooth colour.
Dentists today use composite materials over the old standard – silver-coloured materials ("amalgam") because the mixture of several metals almost always includes mercury and has a higher rate of breaking and increasing sensitivity when compared to composite fillings.
Other advantages of tooth-coloured dental fillings include:
– Natural-looking
– Strong enough to fill small to midsize cavities
– Won't corrode or darken over time
– Can adhesively bond to the tooth, adding strength
– Requires less removal of healthy tooth structure during the drilling phase, in most cases
– Conducts less heat and cold initially, reducing potential sensitivity
Dental Crowns
Dental crowns, also known as tooth caps and tooth crowns, are designed to replace the external portion of the tooth following a procedure, decay, or an accident. Most patients are excellent candidates for tooth crowns. Our Kelowna dentists may recommend a dental crown to repair the following conditions:
– Broken or cracked tooth
– Damaged loose crown
– Weak tooth
– Dental bridges that need anchoring
– Misshapen or discolored tooth (cosmetic purposes)
– After root canal therapy
– To top off a dental implant
We also offer traditional dental crowns using the following materials:
– All Porcelain
– All Ceramic
– All Resin
– Zirconia
– BruxZir®
Dental Implants
Don't suffer through the pain, discomfort, and embarrassment that comes with missing teeth! Dental implants are the only permanent tooth replacement option available today.
These restorations utilize a titanium or ceramic post implanted in the jawbone to anchor a custom single-tooth or multi-tooth restoration. Dr. Webster may attach single crowns, bridges, and full arch dentures (implant-supported dentures) to create natural-looking, long-lasting results that feel and function like real teeth.
The benefits of dental implants are considerable and include:
– Improved Appearance
– Improved Speech
– Improved Comfort
– Easier Mealtimes
– Improved Self-Esteem
– Improved Oral Health
– Durability
– Convenience
We offer the following dental implant systems at our local Kelowna dentist office:
– Single Dental Implants
– All-on-4® Dental Implants
– Hybrid Dental Implants
– Hybridge Dental Implants
– Mini Implants
– Overdentures
– Implant-Retained Dentures
Dentures
One of the many things that makes Kelowna Dental Centre unique is the fact that we have an in-house denturist on staff. When you are a patient, you'll never need to go through an arduous referral process. Our licensed denturist, Jason Cunningham offers it all, from fair and honest denture consultations to comprehensive denture repairs.
We currently offer the following removable and fixed dentures systems:
– Immediate Dentures
– Complete Dentures
– Partial Dentures
– Flippers
– Overdentures
– Implant-Retained Dentures
Dental Bridges
If you are missing several of your teeth, you could be a great candidate for a traditional dental bridge or an implant-supported bridge. Our doctors use dental microscopes to craft natural-looking, durable dental bridges designed to mimic a healthy smile.
Kelowna Dental Centre proudly offers the following dental bridge systems:
– Traditional
– Maryland
– Cantilever
– Implant-Supported
When your tooth bridge is properly cared for, and if you maintain good oral hygiene and attend scheduled dental appointments, it may last for 20 or more years. If you experience a shift in fit or comfort, come into Kelowna Dental Centre right away and we will make the proper adjustments.
Gentle Root Canal Therapy
It may sound scary but the truth is, root canal treatment doesn't cause pain; it relieves the pain.
The perception of root canals being painful began decades ago. But with modern technologies and anesthetics, root canal treatment today is much like having a filling placed. Kelowna Dental Centre takes great pride in our state-of-the-art equipment and technology, including an endodontic microscope. This allows our doctors to perform root canal treatment in-house, sparing you referrals out, multiple appointments to multiple locations and keeping costs down.
A successful root canal treatment lets you keep the tooth rather than having to pull it out. Keeping your tooth helps to prevent your other teeth from drifting out of line and causing jaw problems. Saving a natural tooth is always the best option and avoids having to replace it with an artificial one.
Questions About Our Restorative Dentistry Services?
Not sure which restorative dentistry procedure is right for you? Call Kelowna Dental Centre today to schedule a consultation with our friendly dentists!
Implant-Retained & Removable Dentures
When you choose Kelowna Dental Centre, you'll never need to go through an arduous referral process as a patient dealing with the difficulties and emotions of missing or decayed teeth. Our licensed denturist, Jason Cunningham, delivers fair denture consultations, custom-crafted dentures, and comprehensive repairs.
We currently offer the following removable and fixed dentures systems:
Immediate Dentures
Complete Dentures
Partial Dentures
Flippers
Overdentures
Implant-Retained Dentures
If you plan on getting dentures, rest assured that everything you need—from fitting to repairs—is accessible at Kelowna Dental Centre. Coordinate your appointments for enhanced convenience and reduced treatment time.
Implant-supported dentures or snap-on dentures are an excellent alternative to traditional dentures, which rely on suction to stay in place. Implant-supported dentures are affixed to carefully spaced implants, offering superior stability and comfort. They also deter bone loss and help maintain facial aesthetic integrity.
Other benefits include:
Enhanced functionality when chewing, allowing for a better diet and improved health
Improved speech and confidence
Increased comfort with reduced gum tissue irritation
Avoids the cost and inconvenience of denture adhesives
The related procedure is minimally invasive
Whether you have received your dentures at Kelowna Dental Centre or another dental practice, we are always here to make the necessary adjustments to promote a good, healthy fit!
Our People
Our people embody the patient-centric culture and our commitment to being excellent stewards of your health that are key to Kelowna Dental Centre's code of conduct.
We understand that dentistry can be emotional, and preventative barriers may impede individuals from getting the care they need – that's precisely why Kelowna Dental Centre was founded first on genuine, caring people. Our team shares a deep passion for helping others while delivering excellence in innovative dental care.
Meet our team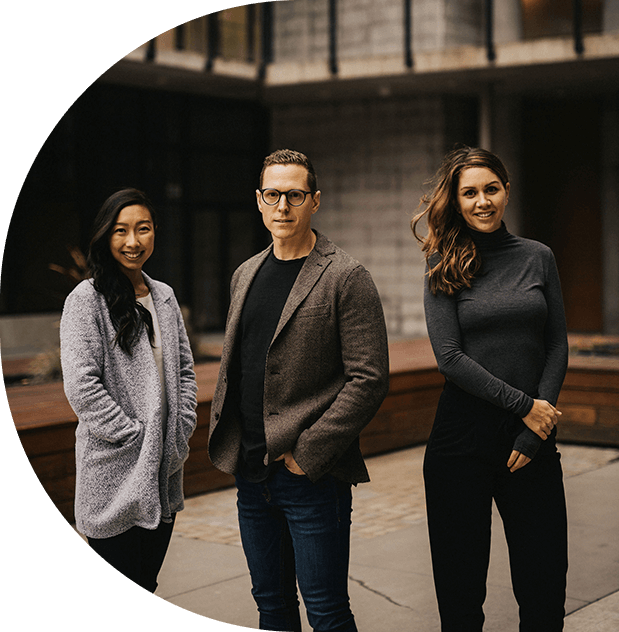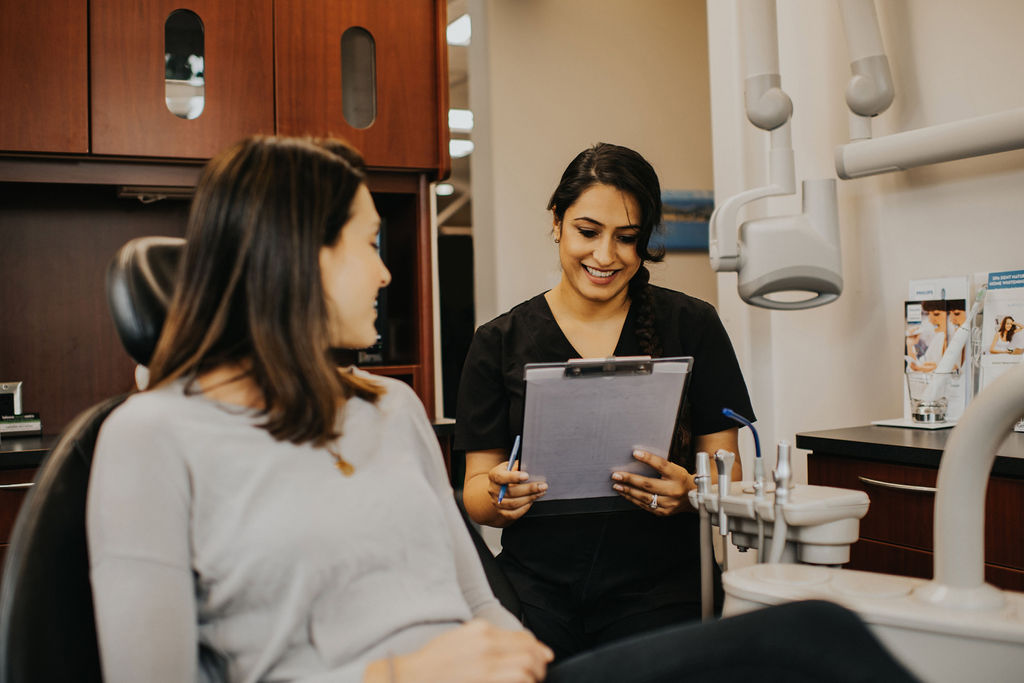 Questions? Contact Our Team
At Kelowna Dental Centre, we believe you and your family deserve comfortable, personalized, and overall superior dental care. Get in touch with us today to learn more.
Contact Us